Confidence
doesn't shout.
It knows its
purpose.

Design permeates everything we do each and every day. And the genuine focus we bring to our work can help transform your business. Whether you're just carving out a new place in the world or are ready to command a stronger, more cohesive presence in your category, we're driven to help you succeed.
Established in 2011, Miskowski Design is a creative studio located in Hoboken, New Jersey, led by Founder and Creative Director Justin Miskowski. From global corporations and national ad campaigns to startups and local businesses, we apply the same level of care and expertise to everything we create. Each project drives us forward — and inspires us to do great work.
From our perspective, it's essential to dig deep to understand what your business represents, its differentiating aspects and then how to effectively communicate that. Through research and collaboration, we gain a holistic view of your business. And from that understanding, we work toward strategic creative solutions that are purposeful, distinct and timeless.

Awards &
Recognition
LOGO LOUNGE
LOGOLOUNGE BOOK 12 & 13
2021, 2022
GDUSA
58TH ANNUAL "PEOPLE TO WATCH" FEATURE
2021
BRAND NEW (UNDER CONSIDERATION)
"SPOTTED" FEATURE
2021
GD USA
PACKAGE DESIGN AWARDS
2020
GDUSA
HEALTH & WELLNESS AWARDS
2016, 2017, 2019, 2020
GDUSA
AMERICAN GRAPHIC DESIGN AWARDS
2014, 2015, 2016, 2017, 2020, 2021
GDUSA
AMERICAN WEB / DIGITAL DESIGN AWARDS
2015, 2016, 2021
GD USA
AMERICAN DIGITAL DESIGN AWARDS
2022
Some of our clients,
all of our gratitude.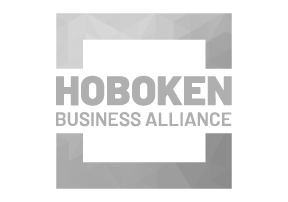 Proof is in the Praise
Miskowski Design was an amazing creative partner to work with, often time taking small glimmers of ideas and turning them into fully realized creations. No matter the task, Miskowski Design always delivered a multitude of well thought out work.
Jessica Cornell / SENIOR MANAGER, ROKU
Justin and his team are amazing. I can't thank them enough for the quality of work and attention to detail.  As a customer of 5+ years, you could not ask for a better creative agency. I highly recommend them.
Jason Collar / Marketing Director / Viking Pest Control
Miskowski Design is a pleasure to work with and have been our go to for everything. Their hard work, patience and professionalism always exceed our expectations. Miskowski Design is and will continue to be a huge part of our success.
Robert Stofer / Marketing Director / Bold New York
Miskowski Design is without a doubt our #1 choice for all of our clients' design & development work – it's just so rare to find a firm that is so flexible and never misses a deadline. And after seeing such great creative direction on projects, having them do our own agency website was the easiest choice in the world.
Ana Yoerg / CEO / Pivotal Pod
Miskowski Design did a great job. Justin is a great person to work with professionally… he listened to my concerns and worked closely with my team and I to overcome challenges a start up is often faced with. It was a pleasure to work with such a creative, efficient and knowledgeable person.
Bill Stevens / Founder / MMA Travel Guide
We have worked with Miskowski Design on multiple projects and am very happy to say I recommend their services to everyone. Their ability to take initiative and understand your needs is exceptional. Their work is clean and classic.
Shikha Poddar / Co-Founder / Sivaana
The identity Miskowski Design created for my business is exactly what I envisioned. It expresses what I want my customers to sense about me and my products. They took my ideas and refined them into a logo that's crisp, unique and stunning.
Sue Ann Christensen / Founder / Coventry Body Care
Miskowski Design managed our project with professionalism, pin point accuracy, and a great eye for the creative details necessary to execute our brand identity and website redesign. I highly recommend Miskowski Design's services to everyone.
Lee Wallach / Founder / Home Appétit
Justin's tireless commitment to helping me realize my vision was the perfect collaborative relationship. With Zen-like patience he worked with me and was an active creative partner in developing my brand identity. Creativity and professionalism should always work this well together.
Keith Higgons / Founder / Round Soap Records
Miskowski Design understood the objectives of our project, walked us through a comprehensive plan and provided quality results. They did an amazing job developing our truly unique logo and brand identity.
J.B. Kirschner / Founder / Woof Social